A mountain of activities at a small price ...
For €2.50 a day per person, take advantage of a multitude of activities including unlimited access to the ski lifts as pedestrians.
(mandatory hands-free card €1.50 extra, non-refundable but reusable)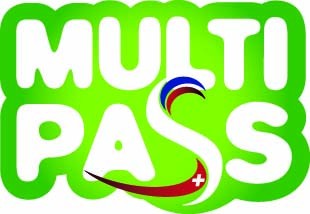 Activities included in the Multi Pass :
All The lifts for pedestrians
Swimming pools and lakes with swimmin area including the aquatic centre "Forme d'0" in Châtel
Mini-golfs including mini-golf of Loy located 150m from the campsite
Museums and cultural sites
Tennis
Little sightseeing trains and shuttles
Skating rinks
The equipment / sites accessible with the Multi Pass in the summer of 2022 are expected to be available again this year:
CHATEL
LA CHAPELLE D'ABONDANCE
ABONDANCE

Cable car "Super-Châtel"
Chairlift "Le Morclan"
Chairlift "Pierre Longue"
Chairlift " Les Rochassons"
Artificial skating ring
Tennis
Little sightseeing train
Mini-golf of Loy
Aquatic centre "Forme d'O"

Cable car "La Panthiaz"
Tennis

Tennis
Abondance Abbey
Maison du Val d'Abondance
AVORIAZ
MORZINE
LES GETS
SAINT JEAN D'AULPS
MONTRIOND

Express cable car "Les Prodains"
Chairlift "Les Mossettes" France
Chairlift "Chaux Fleurie"
Chairlift "les Lindarets"
Chairlift "Séraussaix"
Mini-golf
Tennis
Little sightseeing train

Chairlift "la Pointe de Nyon"
Chairlift "Super Morzine"
Chairlift "Zore"
Cablecar " Le Pléney"
Tennis
Inside ice skating ring
Little sightseeing train
Aquatic centre

Cablecar "Mont Chéry"
Chairlift "la Pointe"
Express Chairlift "Chavannes"
Swimming lake of "Les Ecoles"
Tennis
Little sightseeing train
Mechanical Music Museum
Library "Lire aux Gets"

Swimming lake of "Montriond"
Tennis "Le Biot"
Tennis "Le Corbier"
The Vallée d'Aulps Discovery Centre
MORGINS
CHAMPERY
VAL D'ILLIEZ
LES CROSETS
CHAMPOUSSIN

Chairlift "la Foilleuse"
Outdoor swimming pool
Outdoor tennis
Mini-golf
The Old Tine Watermills

Cable car "Champéry Croix de Culet"
Outdoor and indoor swimming pool
Indoor Climbing Wall
Tennis

Chairlift "Crosets Marcheuson"
Chairlift "Crosets - Pointe des Mossettes"
Chairlift "l'Aiguille des Champeys"
INTER-VILLAGES PUBLIC TRANSPORTS
Balad'Aulps (vallée d'aulps)
Colombus (vallée d'abondance)
Transports Publics du Chablais - Departure : Troistorrents (Suisse)
Troistorrents – Morgins
Troistorrents – Champéry
Everything is included ! An unbeatable offer for small budget and great summer fun in the mountains.
That's not all...
With the Multipass benefit from many reductions (minimum 10% discount) on partner activities (activities 2022, given as an indication):
In the air :
Of the slide :
Summer sledge in Morzine
Trott en stock in Champéry
Summer bobsled in Châtel
Rafting in Morzine
Stand up paddle in Châtel
Déval'kart in Morgins
Of the culture :
Abondance Abbey
Cinémas in Châtel
Cinéma in Morzine
Other :
Ranch of the Portes Du Soleil in Saint Jean d'Aulps
Adventure park in Châtel
Point Sud adventure park in Champoussin
Adventure park Arbr'acadabra in Abondance
Paintball in Saint Jean d'Aulps
Archery in Morgins
You want more informations ? clic
here